FIVE EASY CHANGES TO MAKE FOR THE PLANET
22/03/21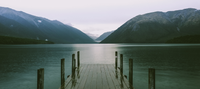 As a nation we're pretty good at saying no to plastic straws, taking our tote bag to the supermarket and remembering to bring our keepcup for a takeaway oat flat white. Perhaps you've adopted meat free Mondays, or have started to compost your scraps at home. But what else can we do to make sure we're living as waste free as possible? We spoke to our Honest team to find out what other easy changes they've made to keep our planet green.
1.

 

Use your scraps
So often we disregard so much of our vegetables that are actually perfectly fine to use. Food that goes into the regular rubbish produces methane which we obviously don't want in our environment. Next time you chop an onion or peel a beetroot, save the scraps to make homemade vege stock. The seeds from your pumpkin, the leaves off a cauliflower and the stalks from your broccoli can all be used in your meals, and you'll save them from rotting in landfill. Win, win!
2. Go second-hand, but not just for clothes
The concept of opshoping is hardly breaking news, but what about other purchases we could be making second-hand? Try checking out a vintage furniture dealer for your next home purchase, trolling the pages of trade-me for a new set of drawers, or upholstering your Grandma's old couch. So often these older items are actually better quality, and your living space will be unique with so much more character.
3. Swap the chemicals for natural cleaning products,
or, better yet, make your own
Have you ever thought about what happens when your toilet cleaner goes down the drain? If we wouldn't want to drink those chemicals, neither will our wildlife in the oceans. Choose eco friendly alternatives or simply make your own multi-purpose cleaner from vinegar, water and essential oils, so you know it's safe for your household and our sealife.
4. Swap the plastic
The obvious ones we're all pretty familiar with now - thanks to our government for banning single use plastic bags. Whilst we're a step ahead of the game with some things, are there any other plastics you could exchange for more eco alternatives? Something as easy as swapping your plastic shampoo bottle for a shampoo bar will save hundreds of plastic bottles over time.
5. MAKE YOUR OWN
Most of the food we buy in supermarkets comes in packaging that can't be recycled or reused. Consider investing in a pasta maker so you can make your own pasta waste free, or make tacos from scratch using just flour, olive oil, salt and water. If that's not an option, try stocking up on these items at your bulk food store to avoid any unnecessary waste.
After some more tips? Take a look at some of our favourite blogs for the best tips on a waste-free lifestyle:
read more of our article's
Choosing a selection results in a full page refresh.
Press the space key then arrow keys to make a selection.
Something went wrong, please contact us!